How to make up a creative with high conversions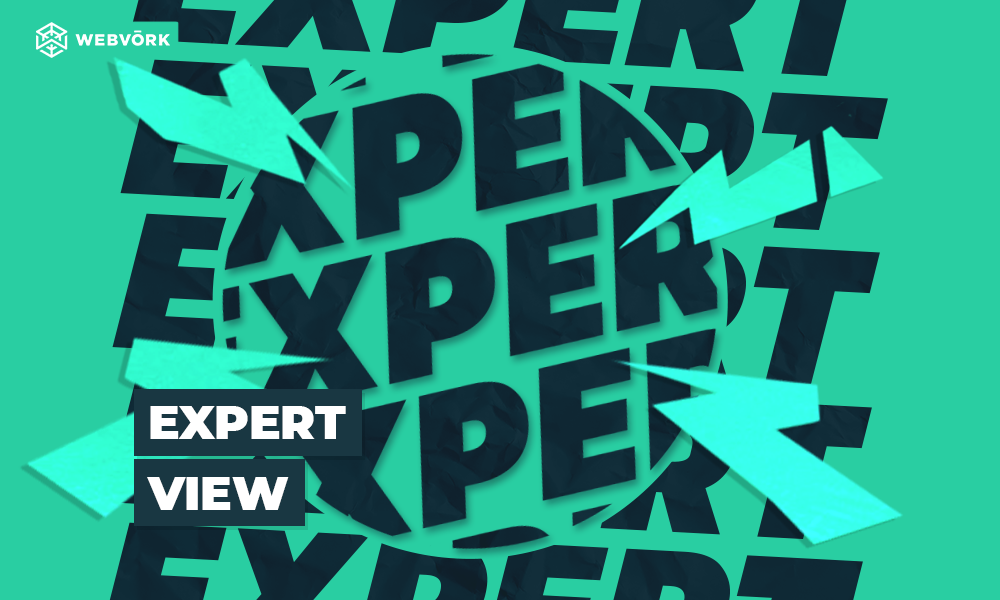 In advertising, a creative is basically the content of an ad which, depending on the format, may contain text, images, video, or both.
The main purpose of a creative is the audience's targeted action: either becoming a lead, subscribing to a newsletter, downloading an application, or, finally, making a purchase.
So how do you make a creative? Should you do it with your own hands, take a ready-made pic, or copy something? But in any case, it should be one that will give you the desired conversion rate.
Where can you find creatives?
There are four ways to get a nice-working creative for your targeted ads:
• Spying services. These are competitor ad tracking services. Of course, the creatives that you pull out from any spy service are unlikely to convert well, since you will somehow show them to some part of the target audience that has already seen those creatives. Therefore, if you have chosen your advertising materials through one of the services and want it to bring sufficiently high conversions, then it needs to be modified and edited to become unique (we will talk about this below).
• Affiliate networks' managers. Remember that every affiliate network is interested in the success of its publishers. Therefore, most of the affiliate networks themselves offer ready-made and proven creatives. It's worth asking your managers for help and changing what they give you at your discretion.
• Designers and marketers' blogs – make sure to actively review ideas and take some for yourself. How to find good blogs for this purpose? Tgstat to the rescue! It's a catalog of helpful Telegram chats and channels.
• Make a creative yourself. As the saying goes, "If you want something done right, do it yourself". And we agree, it's actually true in our niche: a good creative made by you will always work best (again, we will talk about all this later). Or, to make it easier, order a high-quality creative from a design studio.
How to make a creative unique to obtain higher conversions
If you have an image and not a video:
1. Remove metadata, i.e., all that data checked by robots. You can remove old metadata and add new using special services like MetaCleaner, PDFYeah, Adarsus, etc.
2. Change hash data. This is the so-called hash sum, which can be read even after the previous metadata has been removed. Hash data is changed by changing the image itself, this method is described in the next step.
3. Image adjustment. You can rotate the creative, crop the excess parts, apply filters, mirror or reduce the quality by just 10-15%. You can also add a frame, increase the contrast, add emojis, change the font, or simply change the format from .jpg to .png.
4. Make a collage of several creatives. At the same time, each picture needs to be modified – plagiarism is still a thing!
If you have a video and not an image:
The algorithm is pretty much the same as with image creatives:
1. Filters and effects
2. Change resolution
3. Change colors
4. Change timeline in footage
5. Framing
6. Replace the music of the video with some other sound that does not violate the copyright
7. Change text format
8. Change frame rate
How to create targeted ad creatives in 2022
Here's the formula
Now let's figure out how to make creatives for affiliate targeted ads on your own from scratch.
You need to prepare a creative concept, starting from the USP and the pains of the target audience. Demonstrate the capabilities of your product and practically shout about your promotions and discounts (in the right place in the creative, without overshadowing the main information). The old and proven formula in which you can successfully wrap all these meanings is AIDA: Attention, Interest, Desire, Action. Let's break it down.
1. Attention is attracted by bright colors, movement, and eye-catching images (and it may not always be attractive: in the nutra niche, we often use images of parasites or diseased joints – the approach comes from each separate offer).
2. Interest is caused by intrigue; appeal to the pain of the target audience, add some provocative aspects.
3. The desire of the target audience is awakened by you presenting ways to soothe their pains, the promises of benefits, or making their lives simpler.
4. And now, the fourth step is when you can call for some action.
The target audience portrait
This is about making an advertising creative, maybe speaking the same language with the target audience, and not just coming up with the pains they have but knowing the specific ones. You must know the age bounds, the prevailing gender, social stratum, professional portraits, etc.
Knowledge of the product and offer already provides enough information to draw up a portrait of the target audience.
Colors
A bright creative, of course, must contain the right colors. Each color has its own meaning and affects how your target audience consumes your creative:
• Red attracts attention and also causes anxiety and associations with sexual overtones.
• White clears everything from excess details, allowing you to focus on the product itself.
• Green is associated with nature.
• Blue colors soothe and increase trust.
Some useful services for making creatives
Supa – 3000+ templates, a 30-minute video course. Works in the browser and allows real-time video viewing. Subscription packages: free (maximum video length – 40 seconds, max quality – 480), premium: 590 rubles per month (when paid for a year) and just 990 rubles per month, premium plus: 990 rubles per month (when paid for a year) or just 1690 rubles per month.
Pablo is a really simple free service that doesn't require registration. It has photo and text templates and filters. You can work right in your Google Chrome browser. There are more than 600,000 stock images in the database, an instant resize tool for social networks. 25 types of fonts, 9 different effects, and 170 motivating quotes.
Pixlr – has three modes of operation: Pixlr X – similar to Canva, Pixlr E – kind of similar to Photoshop, Photomash Studio – removes the background and makes standard creatives, suitable for making many creatives one after another. All it works right from the browser, the tools of the free version are enough. However, if you want really high-quality images, more templates, tools, and graphic elements, then you can pay $4.90 or $9.91 per month.
Affiliate marketing creatives: 5 ways to increase conversions
Now let's take a closer look. Creatives in affiliate marketing creatives use special triggers. The very triggers that will bring conversions closer to the ideal result in our beloved vertical — nutra.
A trigger refers to the mechanics of influencing the desires and pains of the target audience.
How and where can you find creatives with such triggers? Or should you exclusively make them using your own ideas?
Say, the old approach that uses the words "weight loss" does still bring conversions, sure. Although, headlines with such a phrase will not pass Facebook moderation with a probability of 99%.
Cliches like "-40 kg in 2 days" and other fantastic expectations will not entice the vast majority of your solvent target audience. Such messages cannot be trusted. Therefore, you need to know the invariable effective approaches that work and pass moderation and then revolve your creatives around them.
The target audience's motivation is born in simplicity, accessibility, and zero exaggeration. And so, here are 4 simple and working approaches that can help make your image or video creative:
1. The before/after approach.
For example, a photo of a skinny model's body will work for weight loss offers or with offers that increase certain parts of the body.
2. Statistics.
Statistics in its variations often matter a lot, which means the words "reduce/increase by 40%", "lose 10-25 kg of weight" and things like this still work and pull the target audience's loyalty to you.
3. Reviews
Include doctors (both well-known and not; put the doctors' experience and their merits so that users can see it), show celebrities, famous bloggers, etc. Use photos with their quotes that describe their opinions on the promoted product.
4. Unpacking and showing your product.
Show that the product is really being used: unpack it and show how you use it yourself. Also, keep in mind that the potential customer is more concerned about the practical use of the product.
These 4 approaches are relevant for both Facebook and Tik Tok creatives.
Here are some comments from experienced affiliates:
1) Ivan Merkulov, the owner of the Carbon affiliate team:
When driving nutra traffic on Facebook, pictures or simple gifs and videos often work fine. In both cases, we use allegories, veil our approaches and other ways to pass moderation.
Oftentimes, we use images of cucumbers, eggplants, or other phallic-shaped vegetables to work with virility offers to hint at the topic of our product. And the text of the ad already includes a trigger that goes something like "You can do it 5 times a night". It seems that it's not that specific but the client understands everything. Or, on the contrary, depict a juicy orange and a girl winking at you.
TikTok is definitely better for native videos that don't look like ads at all. In this source, it is better to look at trends and adapt existing videos to the desired context: change the voice acting, add texts, imitate user content.
2) Vitaly Gavrilov, the owner of the Trite team:
Places to look for source images/videos: TikTok, Instagram, Pinterest, and others. First, decide which offer you're working with. Then search the keywords in these networks and that's it. People don't use creatives from spying services, they only uniqualize their own. The "before/after" approach never dies too, just add a cool voiceover according to the GEO you're working with! I think it's easy to guess how to do voiceovers in any foreign language 🙂 we only use services, without involving native speakers for our voice acting.
3) Daniil Alekseev, the owner of The Kreativy studio (@Young1AD)
To make creatives with a good CTR, you need to have the knowledge, experience/practice, or be able to analyze information really well.
If you have the first one, then making a good creative is not a problem for you, plus you can take inspiration and working approaches from our free creative channel https://t.me/the_creative_off .
And if you're just entering the field of affiliate marketing and are wondering how to make a creative that will fly, then you need to use spying services and other people's cases.
The Adheart spying service is nice, they have articles on how to search for creatives on their platform. And we also have a detailed video guide from the NUTRATECH speech.
Look for creatives that are being used to drive traffic from 3 days and over and do the same thing. But don't just copy it, always add your ideas to the picture.
Other affiliates' cases are a good way to understand the GEO's audience. Also, remember that many cases are fake or made up by affiliate networks, so they often have fake metrics and creatives.
Conclusion
So this is it. Want to get creatives that will convert like a charm? Then take the trouble to analyze which creatives work for competitors and how to make them unique, if you prefer a more standard way. If you decide to make creatives yourself, then you still cannot do it without studying the materials of competitors. Just keep in mind the working formula, the correct use of colors and triggers, and also master your use of the tool you're using to make creatives.
P.S. Here, by the way, is another article on the topic that's worth looking at – "How to increase your ad's CTR"
Good luck to everyone, may you have tons of approved leads!
With love,
Webvork