How to make ad creatives: their efficiency and hottest trends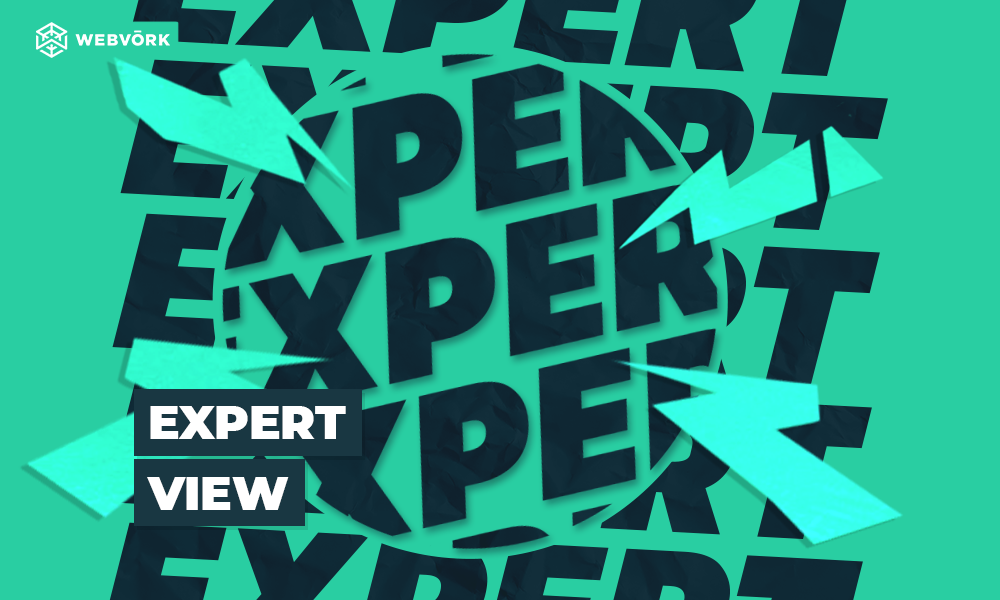 Greetings, everyone! There are countless tripping stones in affiliate marketing: farming accounts, proxies (including the question of where to get these unlimited proxies), issues with anti-detect browsers, and, of course, creatives. In Telegram channels on the topic of affiliate marketing, people ask questions regarding creatives on a daily basis. They often want to know how to properly make creatives for targeted ads, if it's possible to optimize the process of designing creatives, ways to bypass moderation, and so on.
In this article, we will once again go over our dearest creatives and hidden gems of this aspect of affiliate marketing, and also touch a little on the question of how to make creatives in 2023. As for trends, they, ladies and gentlemen, are pretty flaky. And, in fact, are trends as influential in the nutra niche? Let's find out.
How to make creatives for targeted ads in 2023
To find the solution to this problem, you need to ask one more question, "Are there fonts or text modification methods today that allow you to bypass Facebook's moderation algorithms?"
If we are talking about text displayed on creatives, then yes, it is possible. Video/photo editors, or rather your imagination + the right software, know how to make creatives for targeted ads. You can design your text almost to its complete unrecognizability to machine AI, providing Facebook algorithms with complete misunderstanding when "reading" it. For example, here is one of the simple and effective ways to "dazzle" Facebook's algorithms:
The creative says "Lose 20 kg".
Of course, you can try your luck with ready-made fonts like this one:
But in the first example, we mutilated the words written with our own hands and the shape of the letters turned out to be unique, whereas the second example is just a weird but already existing font, which means that Facebook's AI can determine it.
There are a lot of ways to make creatives effective, yet absolutely harm-free for strict algorithms. In reality, you can go different ways to conceal your ad copy so that moderation doesn't recognize it, but is it worth focusing on this at all? Instead, your creatives can focus on associative trigger images or present these triggers in a video.
Does the probability of a creative getting banned increase due to how used up that creative's template already is?
In our experience, rather yes, this sufficiently affects the probability of a ban, but we can't really tell by how much – the actual average percentage cannot be drawn. Therefore, it is better to go in a natural and primitive way: take less used source images and ideas.
Now, as for creative templates, we support the idea that using the same template for creatives increases the risk of account blocking.
The explanation here is pretty simple: if an account got banned because of a creative, then Facebook's algorithm will remember that creative and, when it sees that creative being used again, it can reject it and ban the account that used it. These are today's trends regarding the technical part, it's just how algorithms work. But let's talk about design trends.
Trends in designing creatives
What does the new 2023 have in store for us in terms of creative designs?
As we're always at the center of affiliate marketing events in the world, we believe that the trends include using photos that have been taken specifically for these creatives, with the participation of actual people in the frame. Alive people, not modified by deepfake.
On the one hand, we're in the era of neural networks and AI so there's a bunch of deepfakes, but the trend includes real people.
Here is a fully working example of a humanized approach https://drive.google.com/file/d/16Tsvn7lYFAtWemxEgEj57_Bz5G7tv6At/view?usp=sharing – today, the user has more trust in such approaches than in any animated cartoons. The "hands on the phone" approach is the working trend of 2023 in gambling, as well as in nutra. So, the trend is lively and effective creatives.
What types of creatives work: a detailed analysis with an example
How the quality of a creative from a spying service depends on its performance result
After asking questions to a decent number of affiliates, we got some opposite opinions: some say that low-quality creatives found through spying services do not affect the results of advertising campaigns in any way. According to these people, it turns out this way because the user often doesn't understand that the creative that appeared in front of them is an advertisement. It's just that the creative merges with the general mood of the feed, and the user doesn't see the difference between a regular post and an advertisement.
On the opposite side, other affiliates say that a new and high-quality creative catches the user's attention way better, because it can break through "banner blindness" with a juicy visual which will inspire the user even more, because the logic here is simple: if the advertisement of the promoted offer is at a high level of quality, the offer itself is more than worthy.
So, which creatives actually work? It turns out that all types of them can convert, in this case, but in different situations.
Do you need to save source images of your creatives for their subsequent translation to other languages?
We will again answer this based on our affiliates' experience. Most of them said that they keep their projects for a long time. You can separately purchase a hard drive and use it as a "file dump": put your source images, project files, and everything that was used when designing creatives there.
Are there any general laws that apply when designing creatives for different verticals?
In creative approaches, nothing has changed globally and for a long time. All of the approaches were simply mixed, slightly changed, supplemented by new techniques and visual elements.
To date, there are exactly 18 approaches for nutra creatives:
1. Teasers
2. Medical
3. Products
4. Pre-problematics: approach with the symptoms of the disease
5. Post-problematics: approach with the consequences of the disease
6. News
7. Ointments/pills
8. Before/after approach
9. Approach with measuring tools (e.g. glucometer, scales, thermometer, etc.)
10. Pain approach
11. Pre-landing page adaptation
12. The effect of the offer
13. Associative approach
14. Hand-drawn graphics
15. Images of internal organs
16. Reviews
17. Celebrities
18. Image of actual life's inconveniences
You can talk about each of them for a long time and in detail, showing effective examples for each approach, which we may do in the future. However, from the name of each approach, you can already catch the main thing it targets.
AND BY THE WAY! For the systematization of approaches, we want to say thanks to the owner of the Avalon affiliate marketing team and the Avalon Farm account store, Timur Sharipov.
Speaking specifically about the nutra vertical, the bottom line here is that there haven't been any significant changes in the approaches for this vertical, they simply adapt to the realities of Facebook algorithms, becoming less visually straightforward.
We took a comment on this topic from experienced affiliates:
1) Daniil Alekseev, owner of The Kreativy studio and TheCreo.ru affiliate marketing account store
We work very hard on creatives. For each campaign launch, we make our own unique creative, similar to what has already been appreciated by the audience. We test a big bunch of approaches, even in those areas where we're already driving profits. We do this because creatives get old too.
We are looking for video sources for the adult niche on Instagram, TikTok, etc.
We find nice banners in teaser networks and get inspired there.
We also keep a table of elements that Facebook's algorithms nag advertisers' accounts.
2) Vyacheslav Kutsenko, owner of the WebMaster creatives' design channel
Here's what I would like to say about the coming year and the evolution of creatives.
Do not think that you need to make a huge leap in development and approaches in your creatives. It is enough to simply change the sequence in the creation formula.
No matter how much we want to surprise the user, in fact, your creative is an equation that consists of elements (pain, consequences, association … and others)
Add to all this today's realities and get the creative of your dreams.
The main thing is not to spend your budget on dead trends and always be in the know.
Conclusion: Practice, practice, practice. Also, never underestimate your communication with colleagues. And, of course, you should look at affiliate marketing blogs, including ours. This way, you will always feel the change in trends. Spying services are likely to immediately show evidence of any trend. Although… When spying services are filled with that evidence, it means that many people have already found that "gold mine" and are using that approach. And we really want to be at least one step ahead of the crowd, don't we? So, who knows how long life is measured for each trend?
Therefore, practice, run tests, communicate with others, and read our blog! 😉