How to find good campaign approaches for affiliate marketing ads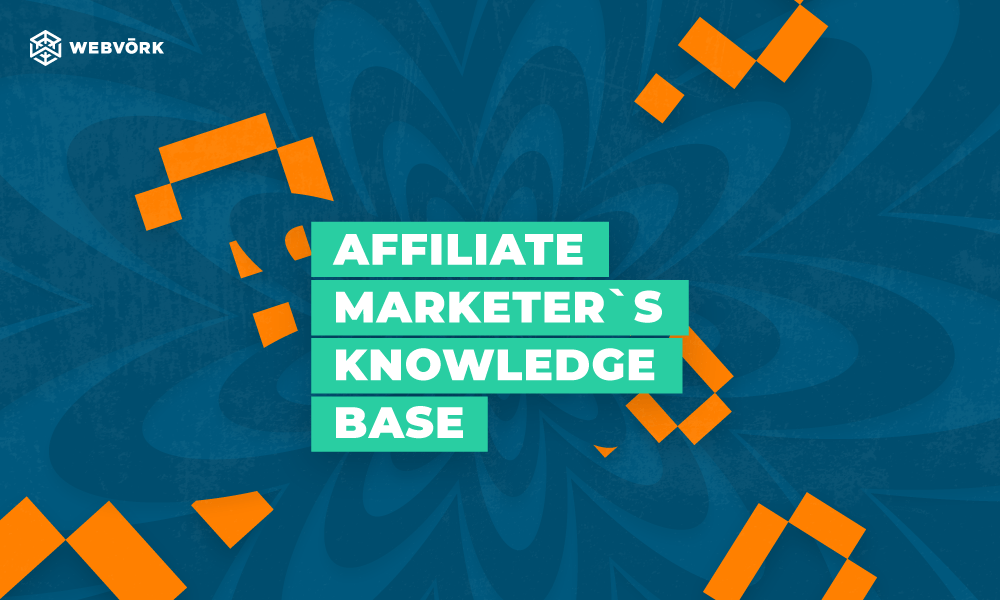 Your offer of choice can be highly convertible, you can work with a reliable affiliate network, and have great creatives and landing pages but it's always better to check your campaigns beforehand. It's also better to know in advance how to look for good campaign approaches. Passing all campaign tests and finding working approaches is 50% of success for an affiliate marketer.
And if you are part of a large-scale team, then spending money on tests can cost you hundreds or even thousands of euros. But what about when you are a lone warrior or rather when you are a solo affiliate in the traffic niche with a minimum budget in your pocket? There is still a way out if you know where to look for campaign approaches and how to test them correctly.
It isn't easy to single out one method of advertising testing. Let's make it clear right away that the elements of your campaign can change depending on the choice of vertical and traffic source. And this team of the most effective elements is called a working campaign approach.
This team includes:
• Offer and affiliate network
• Traffic source
• Target audience and targeting settings
• Landing pages
• Creatives
Affiliate marketing: campaign approaches in 2022. How to properly test campaigns
Offer and affiliate network
We've put these two elements into one point because this makes the most sense, as they are interdependent and lead the way to your ideal campaign.

Affiliate network → Offer.
How to choose an affiliate network. Look at the network's biography, how many years it's been on the market, what offers it's been working with, whether it's changed names or not during this time (it's worrying if it has). Raid some highly active Telegram affiliate marketing chats and ask around people's first-hand opinions. Look for those who worked with your desired affiliate network, were there any delays in payments or even any scams, whether they increase their payouts once in a while or reduce them for no reason, ask about the promo materials provided in personal accounts, about the efficiency of their support services, and their offers.
When you've already settled on a certain affiliate program, ask the network's manager about their offers. Compare the information you received with what you heard from people in Telegram affiliate chats. And based on that, you will be able to understand which offers are the most popular (usually managers don't lie about this, so the worst thing they can do is give you bad advice, but it's rare). If you have little budget and experience, choose the most popular offers, because, in affiliate marketing, experience is perhaps the most valuable fuel for the final profit.
Offer → Affiliate network.
If you start by choosing an offer, and not an affiliate program, then go to a spying service, monitor the offer you want to track and also ask people around in those same Telegram chats.
If you choose an offer using spying services, you should in detail analyze the advertising materials on the topics you are looking for. For example, when you see mostly weight loss or prostatitis supplements on the result page of a spying service, then that means you should test one of those products.
Choose one offer for tests. If the tests don't give you nice enough results, then take another offer.
NOTE: We advise beginners not to copy other people's campaign approaches from spy services. You can end up losing your budget.
Be sure to check with the affiliate network on their traffic sources.
So, this crucial stage is part of the right path to finding the perfect campaign approach in 2022 affiliate marketing.
Traffic source
An affiliate's expertise, experience, and skills can help when it comes to choosing a traffic source. At this stage, you should find as many sites where your offer can take off as possible.
Don't test your offers in several traffic sources at the same time, but concentrate fully on one source. Adding more sources is only reasonable when you get to scale your campaign.
Traffic sources – context ads, teaser network, social media, your own websites, banner ads, mailouts.
Target audience and targeting settings
So, how can we find the best affiliate marketing campaign approaches? The ultimate goal is attracting people who bring you money, and in order to hit the target more accurately, you need to see the goal very clearly. Campaign approaches directly depend on people. You should "draw" portraits of your potential customers as accurately and precisely as you can. Here are the main things you need to know to find your users:
• Age
• Income level
• Country of residence
• Interests
• Device: mobile or PC
• What influencers they respect
• Pain points
The more information you get for portraits of your potential buyers, the more variations of your ads you can draw up.
Landing pages
Why are working campaign approaches so important in affiliate marketing? It's just that a working approach is a combination of the most winning elements of your campaign. Therefore, when testing it, the affiliate must track which landing page drives the best conversions in combination with other landing pages. Basically, you can ignore this stage in order to save some budget.
First of all, you need to determine the format of your landing page: landing page + transit page, or just a landing or just a transit page with an order form. To keep the sales funnel as concise as possible, affiliate teams often resort to just a nice transit with an order form.
You can request specific layouts of these transit pages from your affiliate network's manager. Choose 1 or 2 landing pages and test them with your creative of choice.
Also see what other transit pages people use with your offer of choice in spying services, it's easy.
Creatives
The number of creatives that need to be tested directly depends on the portraits of your potential buyers and your advertising budget.
Testing landing pages and creatives is similar. The rule of thumb for creatives is to test one parameter at a time. When testing, change individual elements of the same creative (image, contrast, text, CTA button, etc.). And such parameters as the budget, ad campaign settings, launch time, and ad format cannot be changed – they must be launched at the same time. Only then will the campaign metrics be relevant and can be compared for maximum effectiveness.
To select the most effective creatives for affiliate marketing campaigns, use the following approach. First, test multiple creatives that have a unique image but the same ad copy. Once you've identified the best creative, reverse the process, changing the copy but keeping the image. As a result, you will have an optimized ad with the most effective image and the most effective copy.
Campaign approach testing example
• Campaign setup and targeting
So, an affiliate marketing advertising campaign is built based on the portrait of your target audience. At this stage, it's important to properly set up your campaign. Also, check with the affiliate manager the macros needed to collect statistics and further optimize your advertising.
• Landing pages
Once again, your manager can provide you with the most effective landing pages upon request. Choose a couple of options for testing your creatives.
For a clear example, let us show you 2 pre-landing pages: the first one is in the format of a news site, the second one is a health consulting site.
• Creatives
The best option is to test 3 or 5 creatives.
Test several creatives according to the pattern we described above. So, first change the image, then the text.
We choose our creatives based on their CTR, i.e., how clickable they are. If several creatives were able to satisfy you in terms of click rates, then consider the leads. When the CTR is good but the creative isn't generating leads, you need to change the landing page. If the CTR is really low, you need to keep polishing your creatives.
When you determine the most effective creative, you can repeat this procedure a couple more times, alternately changing headings and images. And most importantly – don't be afraid to mix your approaches but try to create new and improved variations of the original hypotheses of your working campaign approaches.
• Optimization
When you identify several best approaches that bring some profit, start optimizing your advertising campaign and remove all the elements that only drain your budget (such as platforms, regions, etc.).
Basically, when starting in affiliate marketing, it is best to find working approaches without neglecting any of the points in our example. In any case, this is kind of a "skeleton" for your tests.
Affiliate marketing campaign approaches: common mistakes
1. Replacing multiple elements in a campaign
As a result, in this case, you will just get blurred statistics and it'll be impossible to identify the element in the approach that worked.
2. Too short test periods
For example, the optimal time for testing a creative in the world of arbitrage is considered to be 3-4 days, and if these are landing pages, then the testing period increases up to 2 weeks.
3. Copying someone else's approaches
Blindly copying working links from other publishers usually guarantees a budget loss and, for beginners, disappointment in affiliate marketing.
4. Ignoring external factors
Users are living people and dozens of external factors can change their behavior: holidays, wars, mourning, some kind of climatic disasters. All of the above are fairly large-scale events that you can stay on top of with news platforms. So, take all of this into account when testing your campaign approaches.
5. Lack of analysis
Setting up a tracker is a key moment in testing campaigns. When analyzing your affiliate marketing campaign, you need to take into account all the data driven, so don't just focus on conversion rates.
Conclusion: What is the primary intellectual investment in affiliate marketing? Campaign approaches, everything related to searching and optimizing them. Take your time, don't blindly copy someone else's work, adhere to the mandatory testing points, exclude all gross errors, and you will be on your way to an ideal bundle and a good profit!