How to check your Facebook accounts' trust and why you need to do it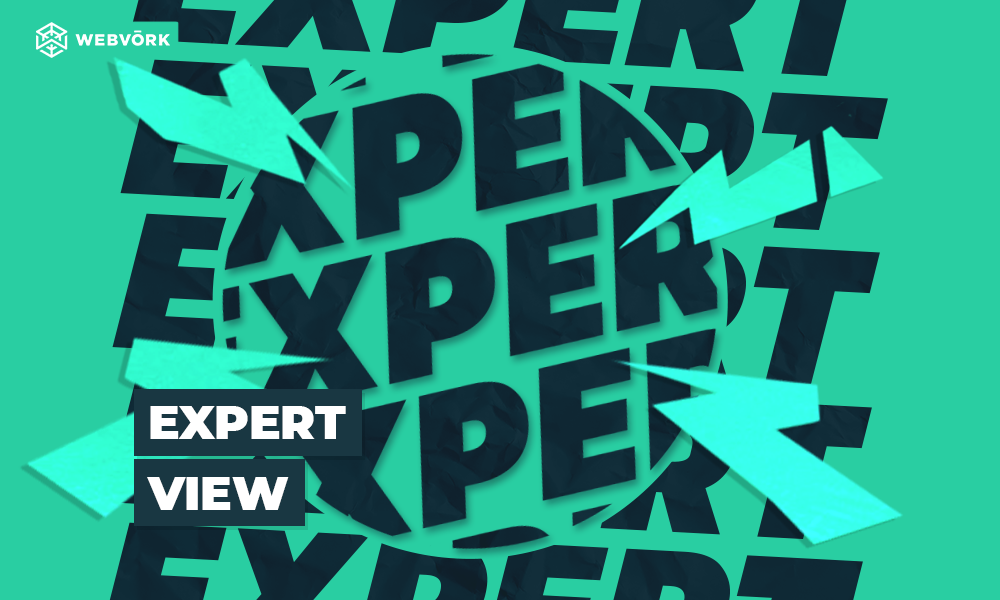 It's not that easy to launch a profitable ad on Facebook. And to get better at this, you can just delve into the topic of Facebook trust. The trust of Facebook accounts can be compared with the trust of the employees of the migration service of Ben Gurion Airport in Tel Aviv (which means it's a hard place to earn your trust). An account, for which Facebook has found a reason not to trust, is unlikely to be able to launch successful campaigns, but it can always get easily banned or stumble upon a complete budget drain. If you know the detailed answer to the questions of how to check the quality of a Facebook account and how to check the trust of a Facebook account, then Facebook, sometimes very cold-hearted, will give you its cherished key to profit. So, let's go look for the answer to these questions.
What is a trusted account?
It just has a certain level of trust. Trust is measured not only for the accounts themselves but also for other tools used to launch advertising. That's why, if someone decides to use payments or domains with a low level of trust, the overall level of account trust will also fall, and even individual funds can be blocked.
When launching ads, the Facebook system will, of course, give preference to accounts with a high level of trust. When the trust falls short, the account will have fewer impressions, and the ad itself, of course, will come out more expensive.
And in order to find the answer to the question of how to check the trust of a Facebook account, you first need to understand what points this trust consists of.
How does Facebook form its accounts' trust levels?
Here are the most important points:
• Date of registration. Facebook easily trusts old accounts but rarely the newbies on the platform.
• Country. Facebook's algorithm monitors whether the user's IP address and language match. If you are operating a Russian-speaking account from the USA, that'll burn all your trust. And accounts from the CIS countries usually don't have a lot of trust in Facebook's eyes, to put it mildly.
• Email and phone number – moderators will bump the trust if you have your email and phone attached to your account.
• Friends. To keep Facebook trust normal, do not keep blocked accounts as friends, period.
• Password. Changing it will instantly reset your trust, as Facebook is now fighting against account theft.
• Posting complaints.
Facebook also has rules that you can't break. Algorithms analyze user behavior and monitor suspicious activity. Seeing suspicious obscenities, the algorithms will at best lower the trust, at worst – they will ban the account.
What does Facebook consider suspicious activity?
• If you link a payment tool (like a card or a digital wallet) that was attached to a previously banned account;
• If the name on your card does not match the name on Facebook;
• If you abruptly changed your payment method or quickly increased your advertising limit;
• If you often change your IP address, log in to your profile from different browsers, devices, etc.
Facebook grants the highest trust to average users who use it for communication, interact with brand pages, do not change their key profile aspects, and access the social network from a maximum of two devices.
How to check Facebook account trust using special tools and buttons
Facebook evaluates the quality of accounts automatically, which is why many users do not know how many trust points they have. And when an account already has a lot of violations, its advertising functionality is limited.
Nevertheless, we do know how to check the trust of a Facebook account – it can be found in the Account Quality tab.
To do this, first log into Facebook Ads Manager, click on the burger menu in the upper left corner. Next, click the Account Quality button.
Then, you will find yourself in the Facebook Business Suite. There, you can view information about the existing restrictions: in case you have them, the account will have a red status, and your bans will be listed below.
Basically, these are the main tools for checking your Facebook account's trust.
Checking the quality of your account is the procedure by which you can return access to advertising features when they've been limited for you.
However, as they say, you can't just find out your account's trust level that easily.
If you understand that you need a quality check, it can be requested in the same tab where we've just viewed the trust. First, you need to eliminate the violations; then, you will see the button Request Review on the right. Click on it, and after, moderators will review your account. Moderators are those who will make a conclusion about the presence or absence of any violations on your part, and it is they who will restore the advertising functionality to you in case of a positive decision on their part. If your trust is too low, there's a 99% chance you will not be allowed to run another account review. Although there is still a chance to get it again – you need to contact Facebook's support. If this call of yours goes unheeded, then you'll have just one thing left – create a new trusted account and forget about checking the trust levels of your old one that failed you.
How to check the trust of Facebook accounts and how to increase your trust
The trust of an advertising account can be increased only through its proper warm-up. Most often, account warms-ups last from a minimum of 1 week and a maximum of 3 months. The warm-up period depends on the vertical and risks. The increase in risks is directly proportional to the warm-up period.
Here are the warm-up steps:
Create an account. Pro affiliates recommend assigning each account its own IP address and also a separate virtual machine with a unique digital fingerprint. All this is necessary so that Facebook's algorithms consider that the same person enters the account and don't put you on its blacklist of suspicious people.
Create an account like a regular user: link it to a mobile phone number, upload a profile photo, find "friends" if you can (it is highly desirable that you could) and add them. Follow all Facebook guidelines for completing your profile.
User activity. Do not forget about the necessary resting period after creating an account. It is during the resting period that it's important to be active as much as possible similar to Facebook's regular users, which means you need to:
• publish posts with photos or videos, use emojis;
• find interesting pages, like some posts of theirs, and also join interest groups;
• comment on posts from time to time (but not too much);
• play games;
• upload new profile photos;
• look for new friends to add on Facebook.
Of course, it is necessary to be active in this way repeatedly and subject to restrictions. So, your activity should look something like this: view your news feed → add a couple of friends → play a game → leave the site. The next day, publish a post → comment on a friend's post → read the feed in a community of your interests → leave the site.
One or two weeks after the start of this resting period, you can carefully start creating a fan page. A longer resting period will not spoil the account – the longer it is, the higher the level of trust.
Creation of a fan page. In fact, you can work without it, but fan pages provide one important thing – the ability to have an additional ad campaign and the ability to start a Facebook Business page.
Creating a fan page and an account is essentially the same: you just need to follow the recommendations that Facebook gives you. On the first day, come up with a name for the page, add a description, upload an avatar and cover, add company contacts. If you want more efficiency, then link a safe-to-trust domain.
You need to be active on the fan page in the same way as on a personal account and do it within one or two weeks:
• post on it;
• add something that you didn't have time to add right away, such as, for example, a page name for the URL;
• invite friends to the page;
• be sure to timely respond to comments and private messages, if you have any, and so on.
It works the same with fan pages' trust levels: the degree of a page's trust is directly dependent on the time spent on maintaining it.
Advertising activity. Setting up ads is also a gradual process. As a rule, the first campaign promotes a page's post to collect new followers or create at least some engagement. This operation costs an average of $5-10, and you can do it 2-3 times for different posts.
Next comes setting up your advertising for a white, safe-to-advertise offer with a creative that is not prohibited by the rules of Facebook advertising. Advertising funds here increase to $15-30. Then, driving traffic to gray offers with less trustworthy creatives starts only after 2-3 white-offer campaigns are completed and after the limits are increased.
We took comments on the topic from experienced affiliates:
1) Evgeny Toporkov, founder of ZeonAds agency, affiliate since 2016
Facebook account trust is a rather controversial issue. Some argue that some actions affect trust, while others speak of completely different steps they like to take. I'll tell you from my experience – the age of a simple automatically signed-up account will not look as good as if the same account had a large number of good connections with other services, actual purchase histories, conversion histories, etc.
Since Facebook generates Big Data, it analyzes information about users according to its own observations, and it is quite easy for it to do this, because its pixel is located on almost any site. Facebook's big brother sees when you're choosing a TV to purchase, when you leave it in the shopping cart and don't order it, how you track your "cookie crumbs" everywhere. That's why it's important for your account to have an activity history so that Big Data can make a clearer portrait of you. And simply having an old automatically signed-up account with some friends added there will not give the desired result.
2) Vladimir, affiliate and creator of the https://t.me/vladimir_card affiliate marketing community
I want to immediately comment on some points from the article, and then I will express my general opinion about account trust.
The date of signup certainly plays a big role. But let's immediately decide what this property even affects. Does it affect the fact that Facebook won't want to check your documents? Or that you won't stumble upon advertising restrictions too soon? Or how successfully will you be able to pass those restrictions? Or will it affect the success of your future campaigns? To understand exactly how to approach the choice of accounts, you need to keep all these questions in mind. And it is better to at least know hypothetical answers to them. For example, there are precedents where a self-registered account, without any trust points, successfully launched an advertising and didn't face any troubles (since it didn't yet have a trust scale, it simply hadn't existed that long yet). On the other hand, walking along the edge and working with a mediocre setup is also not worth it. Therefore, choosing an account for yourself, you should still consider its age. But it's worth keeping in mind that even a 5-year-old account without some particular activity history won't have any trust points. Below, I'll discuss the answers to the above questions.
Working with an account with an IP address from which it was signed up in the first place, of course, is a priority. And, again, based on observations, I can successfully work with an account with a proxy that is completely different from the location of the account's sign-up. It's not worth changing the IP while working, but it's possible to go to a bought account from another IP and behave like a regular user/advertiser in there. You need to test your accounts, but don't be too meticulous about hard geo-matching.
Logic states that your account should have friends. And the important point is that most of the friends would be people who added you as friends themselves. For even during the transfer of an ad campaign, I noticed more than once that if a weak account invites someone, that makes Facebook want to question them. But the point about it being desirable not to have blocked accounts as friends is just a problem that you create for nothing.
I've barely noticed a loss of trust points after changing my password. I always change the password after buying accounts (farmed), on the 2nd or 3rd day after adding it to my anti-detect browser at the link: https://www.facebook.com/privacy/review/?review_id=573933453011661
If you attach a card and your account gets banned, then, for the most part, FB absolutely doesn't care whether you will attach it later to another account or not. Of course, it is best to do this within the same setup and geo. But I don't see the point in reissuing cards a million times. Attach the same card as long as it works. In the Name field, when attaching a card, you can write literally anything, even Mark Zuckerberg, it doesn't care. It's really not advisable to change payment methods often. As well as radically changing the geo and type of proxies with which you attach the same card (as mentioned above).
I'm not a pro in account farming algorithms. But it is these people who can best answer what has an influence on your trust points here. However, based on my long-standing painstaking experience with accounts, at the initial stages of affiliate marketing, I can single out this: Facebook's algorithm will be loyal to those accounts where the activity is very similar to the real actions of an average person. For example, you should ask yourself a question: how often do you add new friends to your personal account? I don't think the answer will be long coming. Then why add 15 Indians at a time and hope that this method will raise your working account's trust? It will be helpful to do non-standard actions on your account: play games, attach a card to Facebook Pay, add posts to favorites, turn on notifications on posts, you can complain about a particular picture or user, block someone, create an event, search stuff, and most importantly, be sure to go to external websites that have pixel tracking, log in using Facebook on those websites sites where it is possible. Over time, the account will have interests. And the usual in-feed ads also appear in ordinary accounts' feeds that are undergoing a 2-week resting period.
Here's my useful article about account quality criteria: https://telegra.ph/Kak-opredelit-horoshij-li-farm-akkaunt-pered-vami-05-23
I can assume from my experience that it is worth the trouble when it comes to earning trust points for fan pages. Fan pages that have overcome advertising restrictions really have a better life expectancy. You can make them yourself or buy them – it's up to you. You can compensate for not having passed advertising restrictions by boosting posts for $1 for a couple of days. In many ways, the focus of attention when working with fan pages rests on Facebook's stormy moods. I would rather follow them in building my method for working with fan pages.
As for advertising restrictions, this is a standard practice that reaches absolutely every account. You should not be afraid of them and it doesn't mean that the purchased account is bad. Most often, the account manages to launch the ad campaigns set up on it before leaving. And do not grieve, even if that account goes into a permanent ban. You can continue to control that advertising.
And now, it's worth considering whether the high cost of the account and the duration of the farming period can really affect the positive outcome of passing advertising restrictions and if the global trust of the launching account transfers to advertising campaigns parked on it. This question remains unanswered. I can assume that the duration of the farming period does not affect the positive outcome of passing advertising restrictions for suspicious actions at all. But the passing advertising restrictions issued for violating the rules can be affected by the account's prior farming period, yes. Again, this is all subjective. Answering the second question about the trust, I can say that I can easily launch with nice accounts, 150 rubles each. Here, before setting up your campaign, it is worth choosing how long you're going to maintain control over the farming period. Does it need this control? If it's more convenient for you to work for a long time with one account, then the answer will be obvious – buy a nicer account (this doesn't mean that it should be more expensive). If you only need to run an ad and watch how the adsets work, then an account for 150 rubles will do.
I wish you all successful launches, friends. After all, only by taking bumps can you understand whether it is worth spending money on certain accounts or not.
Conclusion:
Account trust is a delicate thing and once you lose it, you can never get it back. However, this issue is more applicable to everyday human life, and in the ocean of FB ads and leads, it's an issue somewhat mathematical. When in life, gaining the trust of a business partner or just a friend is something with abstract paths and results, then Facebook, on its part, implies simple instructions with which moderators may become kinder to you. Follow the instructions we have written in the article and the questions of how to check the trust of your Facebook accounts and how to check the quality of a Facebook account will disappear.
Talk to you next time, hope you get your leads and find evergreen campaign approaches!