Forbidden traffic sources in affiliate marketing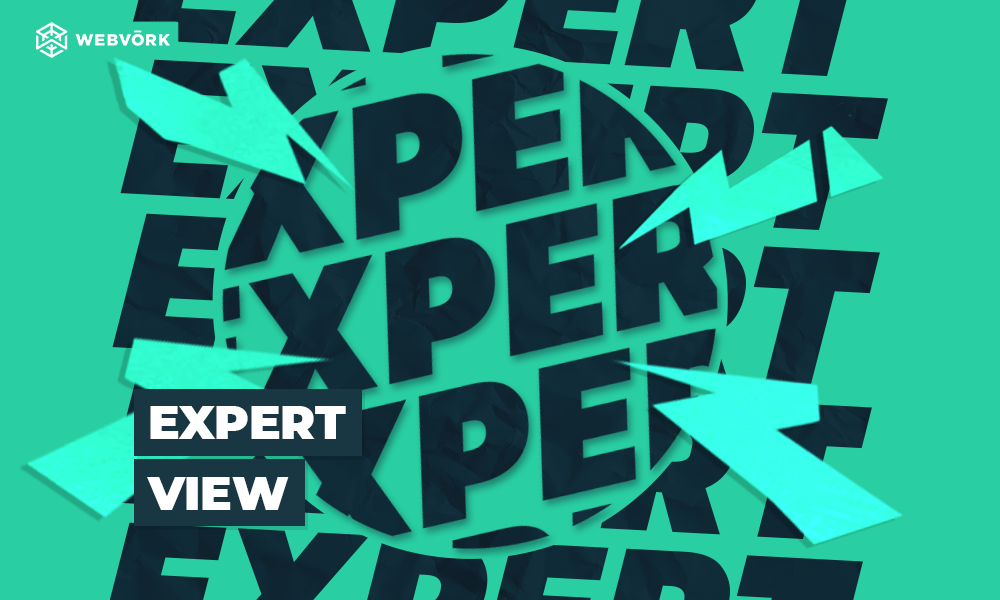 Before you get gist of the offer of a hypothetical affiliate network, it would be highly desirable to know what types of traffic this network accepts and which ones it deems as forbidden. As for legal sources of traffic, each affiliate network sets them on their own, and "banned" sources are always more or less the same for all networks.
Today, we're going to talk about these frowned-upon traffic sources: why certain types of traffic are considered so bad by the majority of networks and when some formats of prohibited types of traffic can be allowed.
Where can you see allowed and prohibited types of traffic and what do they usually look like?
In order not to besmirch affiliate marketing, you just need to know what a traffic source requires to be called forbidden (so that, God forbid, you don't unwillingly commit fraud – yes, we believe that not all forbidden traffic activity happens 100% on purpose). So, knowing the list of formats prohibited by the affiliate network, you will definitely not be mistaken about what is allowed and what's not.
If the question of where you can see the allowed and prohibited types of traffic still remains on your agenda, then you can easily focus on a small but very important list of prohibited sources that we list for you below. But in general, if you consider each individual affiliate program, you'll always see forbidden traffic sources in your personal account of your chosen affiliate network.
Traffic fraud
This type of fraud means fraud on the part of the publisher trying to pass off low-quality traffic for high-quality. Fraud has several varieties, which we will discuss below. Traffic fraud does not lead to conversions 95-99% of the time, and therefore, the affiliate will usually pay for empty leads in this case. If the affiliate network convicts a publisher of this type of deception, they will at best disconnect the publisher from the offer or, at worst, ban them for life.
How affiliate networks detect fraud
The signs that give out prohibited types of traffic are:
– unrealistically huge number of clicks in a short period of time (2-3 hours)
– suspicious activity at night
– too little time elapsing between click and target action
– the same user having different geos
– the behavior of different users being the same
– super unrealistic number of clicks from one IP address
– too low or too high CTR
–   user accounts having a "short life" – usually no more than 4 daysAffiliates and advertisers can track fraud and other prohibited types of traffic manually, but special software – anti-fraud systems – can also do this job. Such systems automatically filter traffic and catch bots. The programs pass through all the important data of the publisher and compare the indicators from the list above. Large affiliate programs have their own anti-fraud systems, smaller affiliates also use such software as FraudScore or Kount.
Bots
Bots are special software that mimics the actions of users. Some automatic robots are easy to detect – this applies to bots with a static IP address and a simple script, while other bots can be quite difficult to identify. If the bots have previously worked out well, they can quite realistically imitate the actions of real users: follow links, enter personal information, and so on. If the traffic is mixed and there are some real leads in it, then it will be difficult to identify bots.
Cookie stuffing
This is when a publisher substitutes another publisher's cookies for their own. As a result, the attacker takes the money of the one who really drove the traffic, and so the advertiser just ends up wasting their efforts and money.
Affiliate networks have learned to identify and cut off such prohibited types of traffic quite well, they periodically monitor the performance and quality of publisher traffic and weed out those affiliates who have dishonored themselves by cookie stuffing.
SDK spoofing
This is a kind of mobile traffic fraud. SDK spoofing is when people make up false application installations. In this case, the advertising budget is spent on downloads that have never been executed in reality.
Broker traffic
In the niche of microloans and finance, the advertiser usually pays for user applications. The scheme of deception in broker traffic is in filling in these applications with stolen personal user data.
Motivated traffic
The format of prohibited traffic when users perform targeted actions for a reward. Hired personnel can also be used here, getting paid for sign-ups, or they can be regular users who were promised, for example, an award during the advertising campaign, for example, it can say, "Sign up and get a laptop."
Even if the affiliate honestly pays each small user and really gives one of them a laptop, the advertiser will get very little result in this situation. Such users, who are active for motivated traffic, in reality, are not interested in the product of the ad campaign itself and 99% of the time will not buy the advertised product, make deposits, or whatever the next targeted action is.
Misleading
This type of deception can be placed in the category of fraud, or you can also single it out a separate segment, it's a prohibited traffic source of a special kind. This is basically just misleading users, stating incorrect information about the product itself.
Spam
Emails and also SMS-mailings, for which no one actually gave consent, repetitive public comments that promote links or annoying push notifications are all considered spam. This type of traffic, banned in most affiliate networks, ruins the advertiser's reputation because it is annoying, aggressive, and creates a bad association with the advertised brand or product.
If a user, raged from the annoying spam, opens the proposed link, they will only do so to see which company to complain about and how to do it.
Clickunders, popups, popunders
A format where the ad floats alongside the tab the user is opening, either above or behind the content, blending into the background.
In 2023, it is already clear to everyone that the conversion cannot be increased by harassing the user, so designers make stylish and unobtrusive pop-ups and pop-unders according to the classics of the genre.
Domain cloaking
This is when one domain is shown to moderation algorithms, but users see a different page.
By changing the domain, the publisher can pursue different goals. Sometimes domain cloaking or masking helps to get through moderation on Facebook, because sometimes even safe-to-sell offers are banned there. If the publisher uses domain cloaking for these purposes, this move will not cause much harm to the advertiser.
Branded context ads
This is when an affiliate uses branded materials in advertising campaigns, which makes the user think that the campaign is run directly from the advertiser and that the affiliate is the official representative. This type of fraud has reputational risks to the advertiser. But if a user clicks on an advertisement indicating a brand on purpose, that means they're already well aware of this brand, and in this case, the affiliate's role in it is useless.
But sometimes advertisers allow this type of contextual advertising.
What are the risks of using prohibited types of traffic?
If in an affiliate program someone infringes upon using a banned traffic source, the risks, as a rule, fall over both – the publisher and the network. Only using somewhat prohibited traffic sources can be an exception here, i.e., the branded contextual advertising mentioned above with a small budget. Otherwise, prohibited types of traffic on the Internet work like karma: quickly or not, but the consequences will fall upon both sides. And it will be a loss of reputation for both parties. A fraudulent affiliate can quickly be bismerched among colleagues and further blacklisted (the affiliate marketing community is not that big and is pretty close, so it will not be difficult), so the further fate of such a publisher in working with other affiliate networks will be rather vague. But the affiliate network that missed the prohibition of their rules will face much more damage: a decrease in reputation among the target audience and in the community of colleagues, as well as financial losses.
The same danger is posed by the deceit on the part of the affiliate network. And there are the same risks here, a decrease or loss of reputation in the affiliate marketing community and colleagues, plus a big risk of flying out of business forever. So, everyone is interested in not using prohibited types of traffic.
We took comments on the topic from experienced affiliates
1) Ivan Merkulov, owner of the Carbon affiliate marketing team:
There is a joking (or not) opinion that any self-respecting affiliate should add 5-10% of fraudulent activity in order to optimize their income.
In one of the teams where I worked as a media buyer, at one time, there was a case when one of the in-house affiliates with misleading traffic drove a monthly lead plan in a few hours. The scandal was big, but everything ended fine, though he never got the salary for those leads.
In recent years, affiliate networks have noticeably begun to monitor the purity of their traffic more closely. For example, they set more stringent requirements for the activity of players in betting/gambling niches, constantly monitor the quality of the buyout/checks for nutra. Some affiliates even ask for more traffic tagging in order to calculate fraud at the campaign/buyer/creative level.
2) Timur Sharipov, owner of the Avalon affiliate marketing team, owner of the Avalon Farm account shop
I will talk about ,fraudulent traffic from the point of view of an affiliate.
At the moment, affiliate marketing has transformed from a "money-making gig" into a full-time money-making business/activity. The affiliate market is quite narrow and everyone knows each other, many affiliates have been closely interacting with affiliate networks, with managers, with various services for a long time, and new projects, private offers/conditions, profitable offers, etc. are obtained from this close interaction. I want to say that in affiliate marketing now you need to build relationships with other players to work for a long time in order to get the best conditions and, as a result, earn more money. And the concept of fraudulent traffic is in no way compatible with long-term work, because, if the affiliate network/advertiser finds out that you are engaged in fraud, then your reputation will be permanently damaged and other market players will find out about it very quickly and stop trusting you in matters of cooperation. Therefore, if you want to work and grow in affiliate marketing, I advise you not to resort to such fraudulent schemes, but to try to build work in a long run according to this win-win scheme.
3) Evgeny Toporkov, founder of ZeonAds agency, affiliate since 2016
As experience and practice suggest, prohibited sources are prohibited for a reason.
Firstly, advertisers are not fools and it's not their first day working, they already have a database of payback from each source and therefore they are reluctant to work with those sources that have been banned.
Secondly, advertisers prohibit those sources for which they can be restrained by the law. It's hard to get in contact with the person who spams, but identifying the owner of the product, of course, is really easy. Therefore, sources that can bring problems are banned, and, as we know, no one needs problems.
Thirdly, even if you decide that you are smarter than everyone and your forbidden motivated traffic/spam/fraud will pay off, then you are mistaken. You may even receive a couple of payments, but this will not lead to long-term cooperation and in the end, you will be left without payment.
Fourthly, many years of experience in the field and having a lot of acquaintances confirms the information that fraud is always recognized at one time or another. Therefore, do not waste time on nonsense and start doing your business following a trustworthy system right now.
Conclusion
Banned traffic is called so because of the meager final conversion: some ad formats cause anger, others are simply able to attract the user's attention, but drive zero profit in the end.
The most important thing is to discuss your ideas with the manager of your affiliate program and find winning solutions together, without violating the rules of the affiliate program (i.e., without such consent of the affiliate network itself).