😇 INTRODUCING NEW OFFERS NON-STOP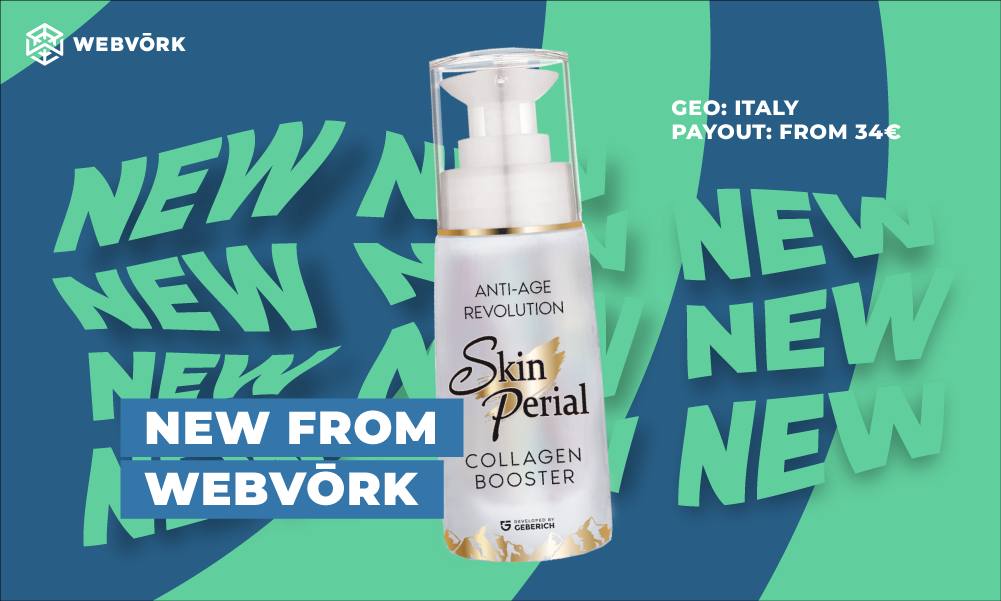 We decided to tone down our harsh and serious offers with a new one that brings only positive emotions – joy and happiness from contemplating our own rejuvenated skin and a ton of money in our wallet!
Skin Perial is an anti-aging serum that erases time. Contains several types of hyaluronic acid, bifidobacteria enzyme lysate, niacinamide, marine collagen, hydrolyzed elastin, and a bunch of beneficial natural extracts.
But, of course, we are more interested in the following information:
🇮🇹 GEO: Italy
💰 Payout rate: a€34 and up
👉🏻 Link: https://bit.ly/3GP6DPZ
Start the year with a new offer! 😉