🔥 TOP OFFERS OF THE WEEK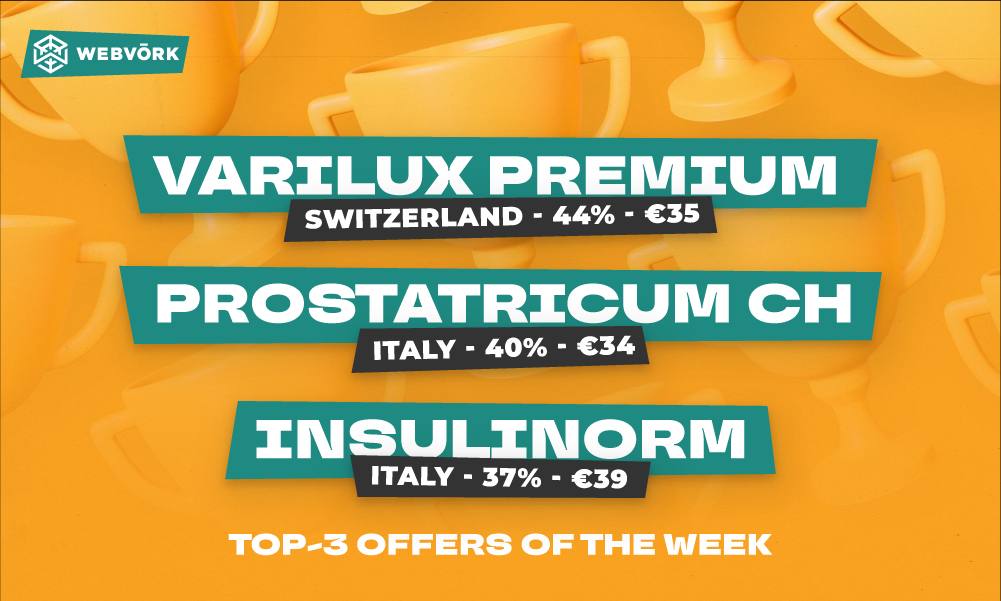 Dear friends, we're happy to present you the last top approved offers of this May, during which summer trends have already been outlined 🔝
So, the leader of the week was Varilux Premium. The beauty of the legs is always a priority in spring and summer. In Switzerland, the offer earned 44% of approval.
In second place we have Prostatricum. The approval for the offer in Italy was 40%.
And the top three is closed by our Insulinorm, 37% in Italy.
Follow our list of top offers and earn that coin!😉