🔥 TOP OFFERS OF THE WEEK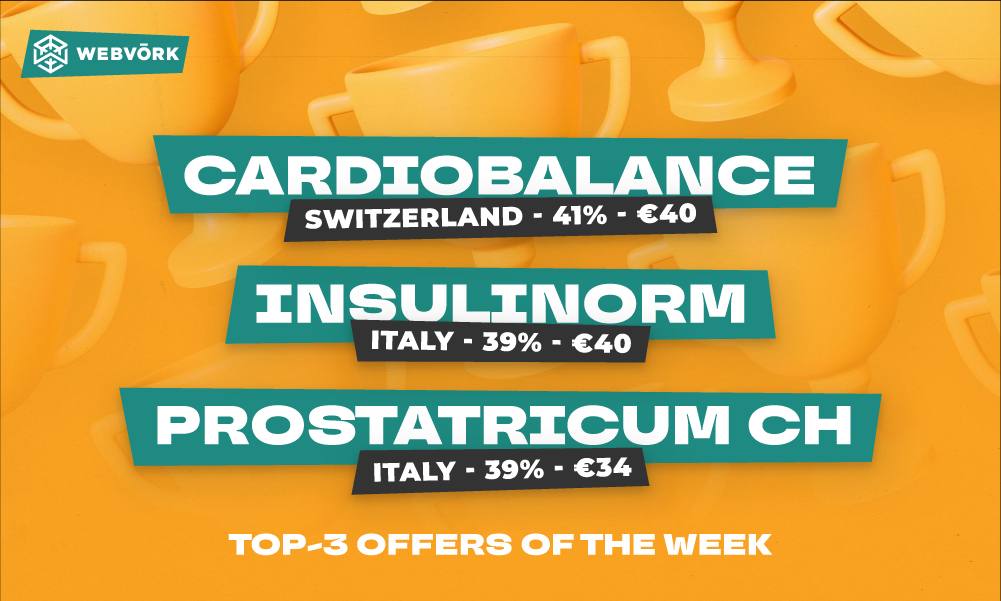 We have updated our weekly list of top offers this time not only with fresh stats, but also with a new juicy design!
In the first place today we have the classic of our rating – Cardiobalance in Switzerland.
The payout rate starts from €40, and the approval rate isn't far behind – 41%.
Second place goes to Insulinorm in Italy. 39% of the approval rate earned this remedy for the normalization of sugar levels.
Prostatricum, our most popular oldie, is in third place. Its approval rate was 39%.
Follow our list of top offers and earn that coin!😉