🔥 THREE NEW OFFERS FOR YOUR PROFIT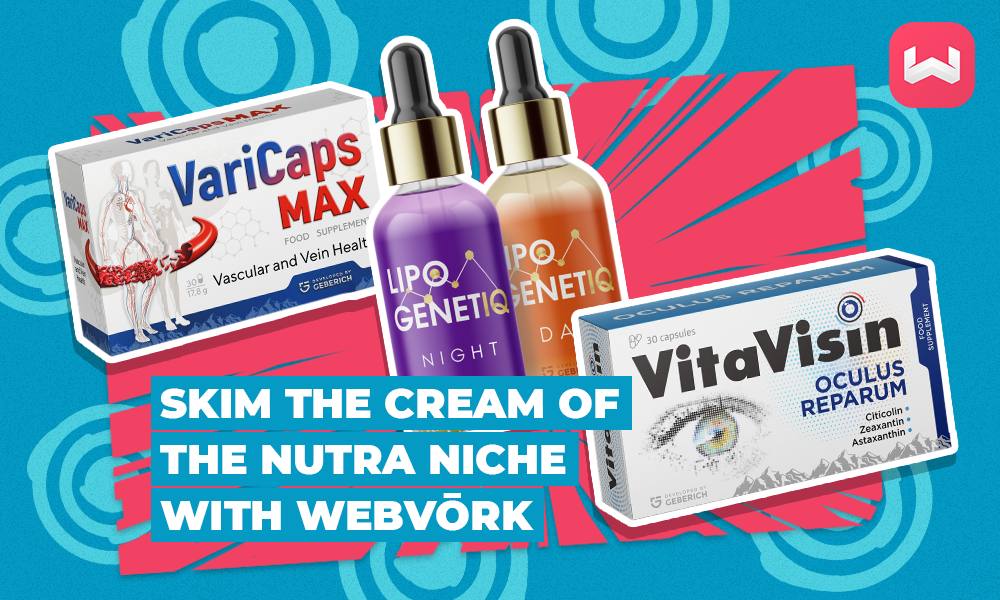 We're starting our spring with a whole load of new offers to fit every taste!
Three stars shine especially brightly in our sky:
🏆 VariCaps MAX are capsules that prevent varicose veins and help in solving the problem from the inside! The offer's special trait is its form factor in the form of capsules, as opposed to typical ointments or creams.
💰Payouts start from €35
🏆 Lipo Genetiq does a double hit on those extra pounds! Two bottles act on the day-and-night regimen, fighting excess weight 24/7.
💰Payouts start from €38
🏆 VitaVisin will open your eyes to real profit, and will also help everyone to cope with deteriorating vision.
💰 Payout per lead starts at €36
❗️ To get free translations of your creatives, our help with landings, high-quality photos of our products, as well as payouts INCREASED to €2-10, just contact your personal manager 😉
👉🏻 Enable these offers right now: https://bit.ly/3Fa4ajs