🔥 FRESH WEIGHT LOSS OFFER FROM €40!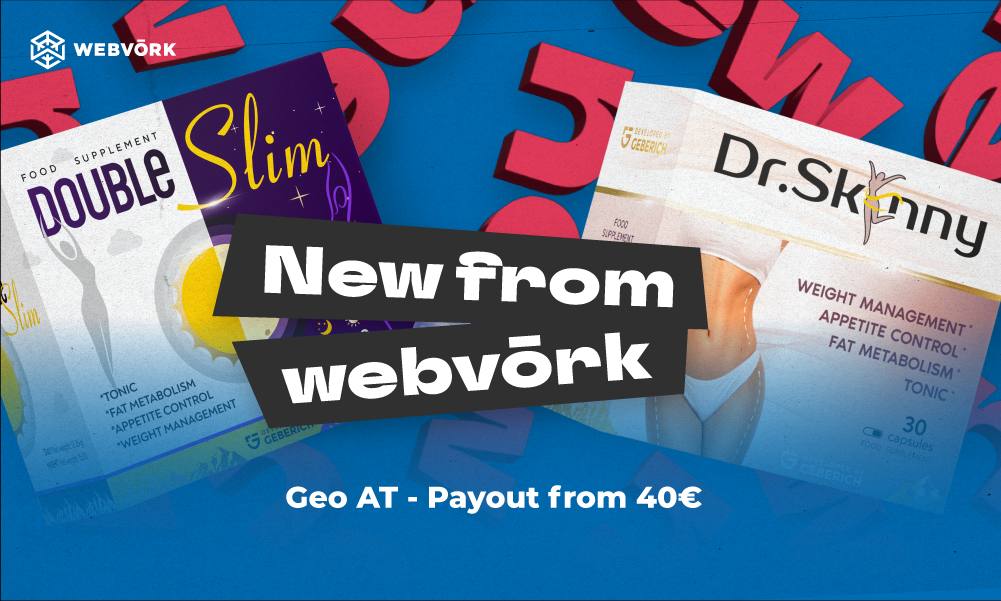 Guys, we are opening GEO Austria for two of our juicy new products – DoubleSlim and Dr.Skinny 👏🏻
In anticipation of the summer, we especially strongly recommend that you pay your attention to these offers, especially since payouts in Austria start at €40 per lead!
DoubleSlim is a two-step day/night product: 20 capsules for daytime use and 20 capsules for the night.
👉🏻 Enable DoubleSlim via the link: https://bit.ly/41DUNRN
Dr.Skinny is classic weight loss capsules with a bright design and natural ingredients.
👉🏻 Enable Dr.Skinny via the link: https://bit.ly/43FWWy2