🔥 EXTENDING OUR CONTEST UNTIL AUGUST 1st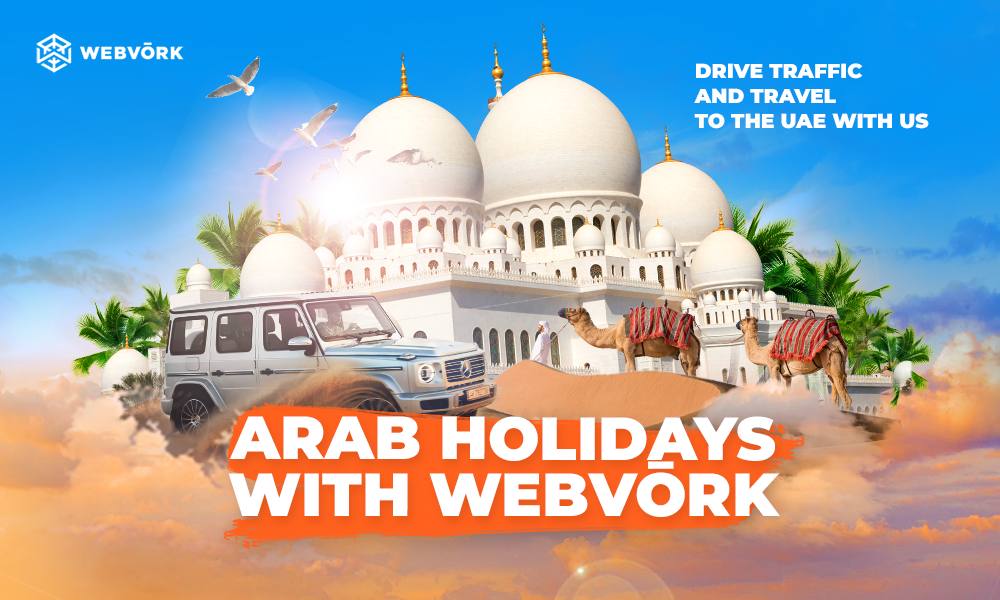 Good things should not end too quickly, that's why we decided to extend the Arab Holidays contest until August 1!
This will give all publishers the opportunity to earn even more prizes, strengthen their positions, and also enjoy the final party with some nice weather in September! 😉
😎 The rules have not changed: drive traffic to Webvork offers, earn tickets for each €1000 you drive, and travel with us for adventures in the United Arab Emirates.
✨ The top 15 publishers are guaranteed to fly to the UAE.
🎁 And, of course, don't forget about the WebvorkShop gift store, where you can always exchange your WCOINS accrued for each approval for valuable prizes!
👉🏻 Read the competition details on the website https://clck.ru/i3R36