🔥 AUSTRIA MEETS WEBVORK'S NEW OFFERS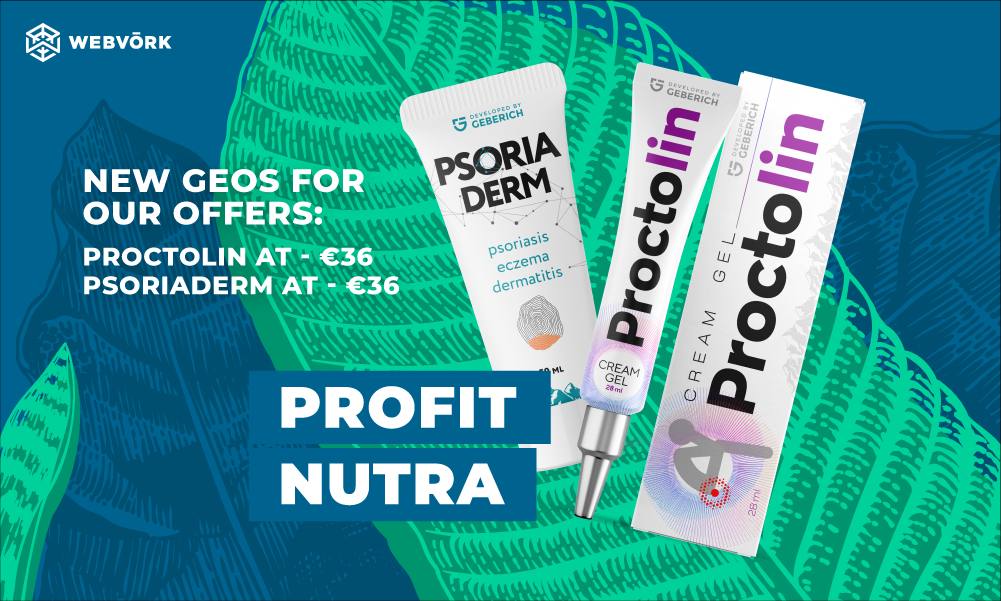 Guys, one of the juiciest GEOs in Europe, Austria, is regularly included in our weekly approval rate rankings, as well as in the selection of the best campaign approaches. And today, we are happy to announce that our new offers are available on this GEO as well!
❗️ Psoria Derm
A cream for the prevention of psoriasis and the treatment of skin rashes with an excellent ingredient list will please both customers and affiliates with a high-quality approval rate and payouts at €36 per lead.
👉🏻 Enable the offer here: https://bit.ly/3XGoSOq
❗️ProctoLin
A remedy for dealing with a delicate problem called hemorrhoids. No more pain in search of a fresh offer for your traffic 😉
👉🏻 Enable the offer here: https://bit.ly/3WlPnrF
Contact your personal manager to get increased rates and enjoy the new directions! 🌅