🔥 A NEW GEO FOR A NEW OFFER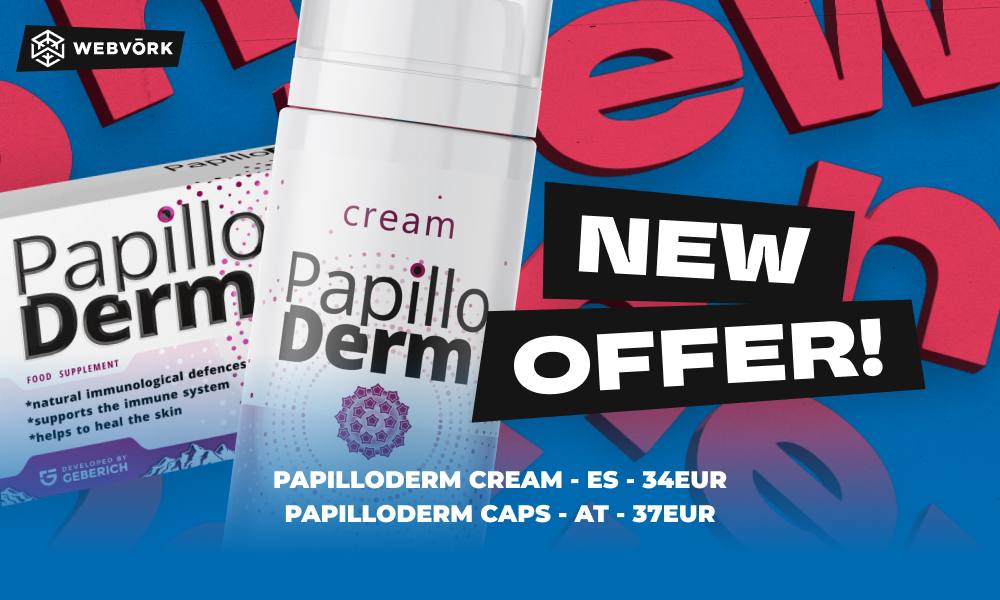 The secret of profit is simple, but it is still a secret 😄
However, we will reveal a few tricks: we get you a fresh offer, a great and solvent GEO, and set up a high payout 😎
And what if there are two such offers?
💥 We're opening new GEOs for two of our new products at once:
PapilloDerm Caps – capsules that help strengthen the immune defense against warts and papillomas.
Fresh GEO: Austria with payout rates starting at €37 💰
👉🏻 https://bit.ly/3PZd1ZU
PapilloDerm Cream – cream against skin diseases.
Fresh GEO: enjoy Spain with payout rates starting at €34
👉🏻 https://bit.ly/3RNPdKW
Hurry up and launch! ⚡️