🔥 A HOT LIST OF TOP OFFERS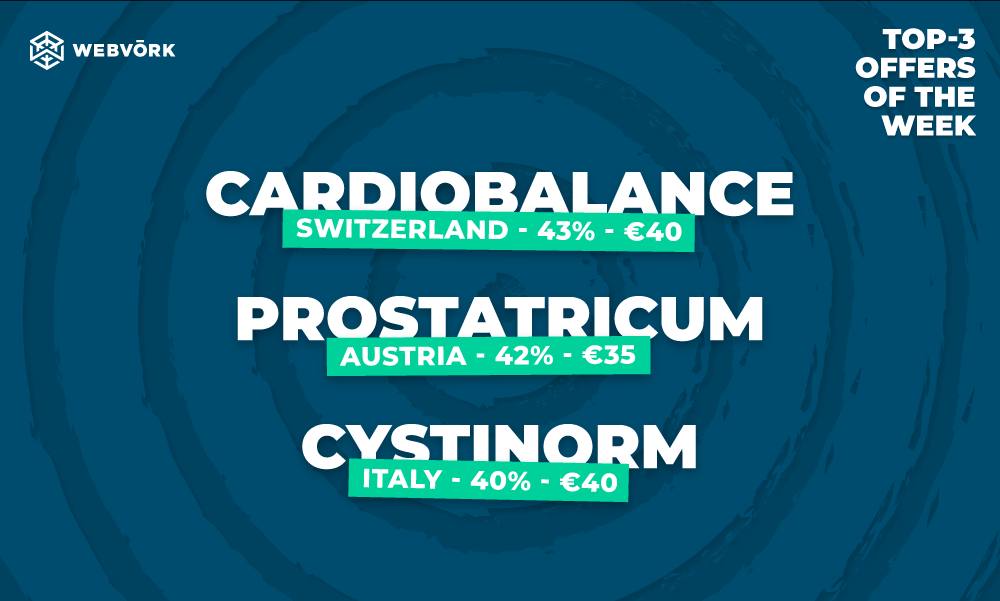 The weekly digest of top approved offers has been updated right on time for you.
Learn the info and launch new ad campaigns!
So, Cardiobalance in Switzerland got on the first place this week with a great payout rate that starts at €40 and an equally excellent average approval rate of 43%.
The second place has Prostatricum in Austria, with an approval rate of 42%.
The third place is occupied by Cystinorm in Italy. The offer got a 40% approval rate.
Follow our list of top offers and earn that coin!😉