📱 BRAND W IPHONE FOR YOUR TASKS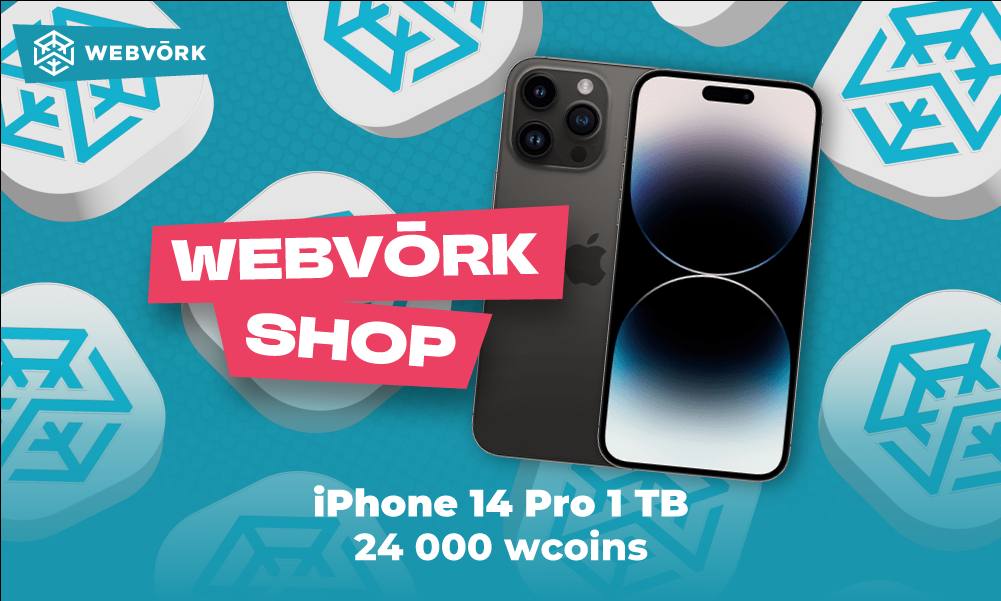 Today, a smartphone is not just a means of communication, but also a real work and entertainment center. And, as you know, these features are best implemented in flagship models.
iPhone 14 is a worthy gadget for a modern affiliate marketer who's used to taking the best from life.
Getting an iPhone 14 from Webvork is quite simple – collect your approval points and exchange them in the Webvork Gift Shop.
Enjoy cool design, rich display, bright photos, videos and unlimited memory capacity in 1 TB😉