📢 TOP OFFERS BY APPROVAL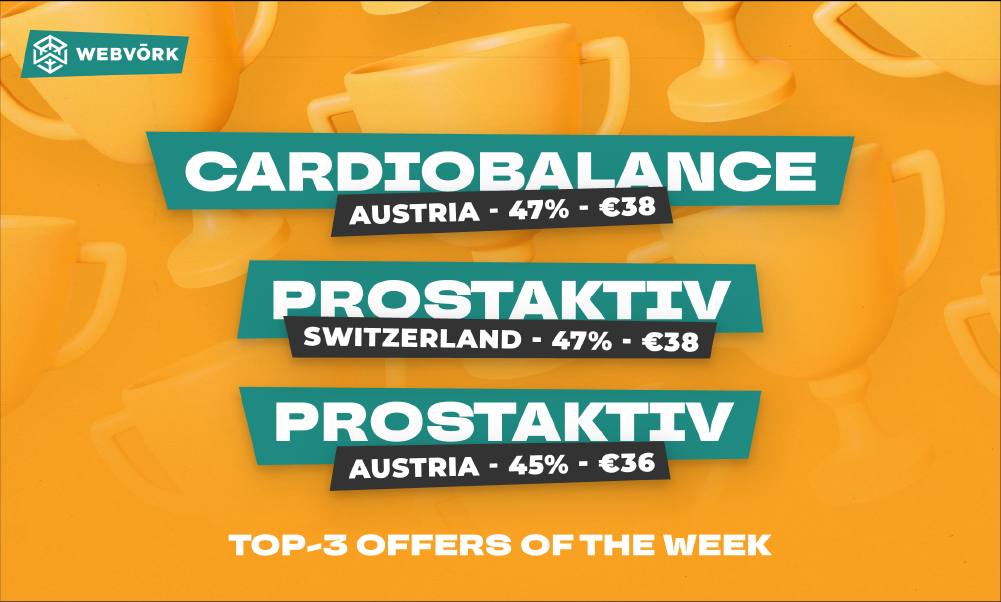 Our a fresh, updated ranking of the best offers for the week is ready and is in a hurry to reveal its numbers.
Last week, two offers became leaders, receiving the same percentage of approval. Cardiobalance in Austria and Prostaktiv in Switzerland earned 47% each.
Prostaktiv closes the table with Austria, scoring slightly less – 45%.
Follow our list of top offers and earn that coin!😉