💐 TOP OFFERS OF THE SEASON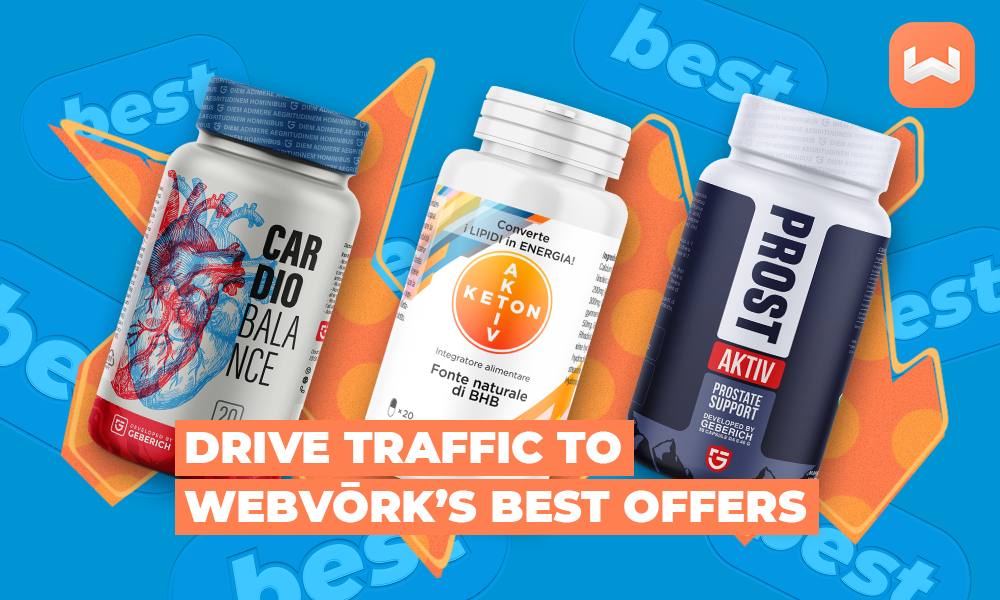 So, we summed up the results of the winter and found out that three offers were the most popular out of all:
🔥 Cardiobalance
A remedy for normalizing of the work of the heart and blood vessels conquered Europe, especially Italy and Switzerland. The approval rate start stably every time at 40%, and the payout rate reaches €40!
🔥 Keton Aktiv
Losing weight by eating tasty food is easy! Keto diets are still trending, which means that Keton Aktiv capsules will continue making all affiliates happy for a long time to come.
🔥 Prost Aktiv
A new offer that has taken its rightful place in the Men's Health niche. Have time to skim the cream and follow the new GEOs on the offer.
👉🏻 Enable nutra offers using the link:
https://bit.ly/3Fa4ajs and enjoy great approvals, first-hand bidding, high-quality lead processing, bonuses, and other benefits of Webvork affiliates 😉