💐 FIRST TOP OFERS OF THIS SPRING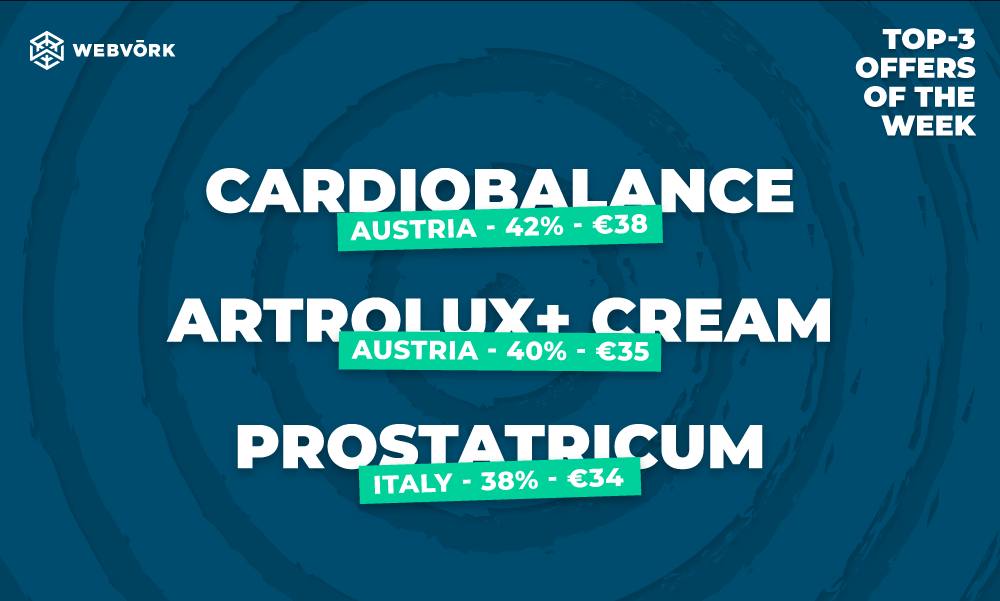 Guys, as the new season begins, we can see new trends coming. However, what is good about nutra is that almost all of its positions are relevant all year round 😏
Last week, Cardiobalance became the leader. This remedy for strengthening blood vessels and normalizing pressure in Austria earned 42% of approval.
Artrolux + Cream once again made it our TOP — the approval in Austria was 40%.
Third place with an approval of 38% goes to the legendary Prostatricum in Italy.
Follow our list of top offers and earn that coin!😉