🍂 THE FALL'S NEW NUTRA OFFERS AT WEBVORK!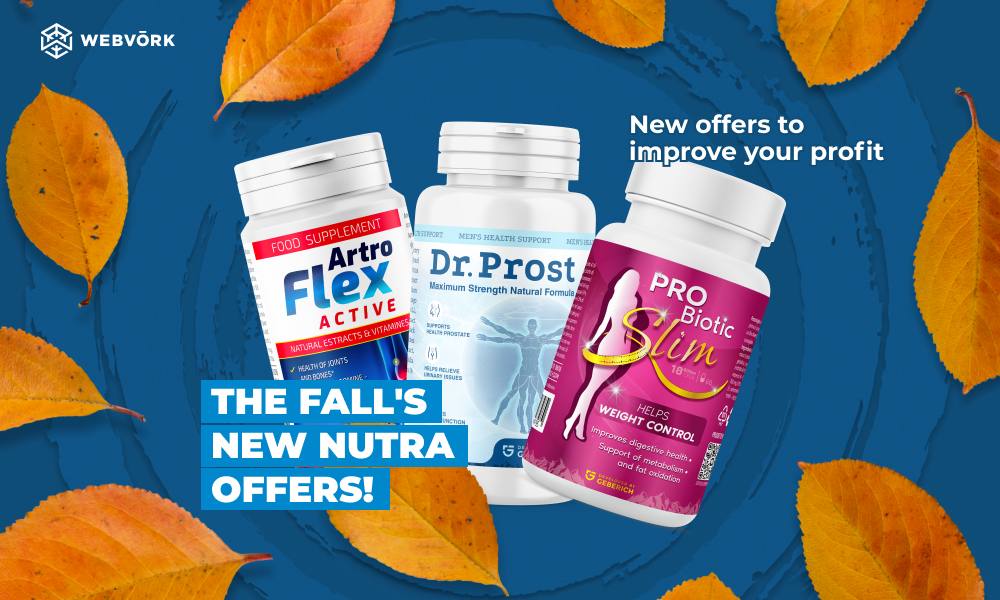 This fall's brought a rich harvest for offers. We've launched three new offers of the most popular topics at once:
🔥 ArtroFlex Active will save Europeans from joint problems. Payout rates start from €38 per lead!
➡️ Enable the offer: https://bit.ly/3D95naj
🔥Dr. Prost — natural capsules for men's health that will bring peace to the family lives of Italy and Switzerland's residents, and the publishers will receive €38 for each happy client!
➡️ Enable: https://bit.ly/3AVZLxD
🔥 A weight loss PRO Biotic Slim offer has a fun design and a provides huge opportunity to return a slim figure to Europeans with pleasant payout rates: Switzerland starts from €38 and Italy — from €37!
➡️ Enable: https://bit.ly/3CXo2WA
Do not miss the opportunity to be the first one to start earning with the new products! 😉