✨OUR JACKPOT CONTEST MEDIA PARTNER – Keitaro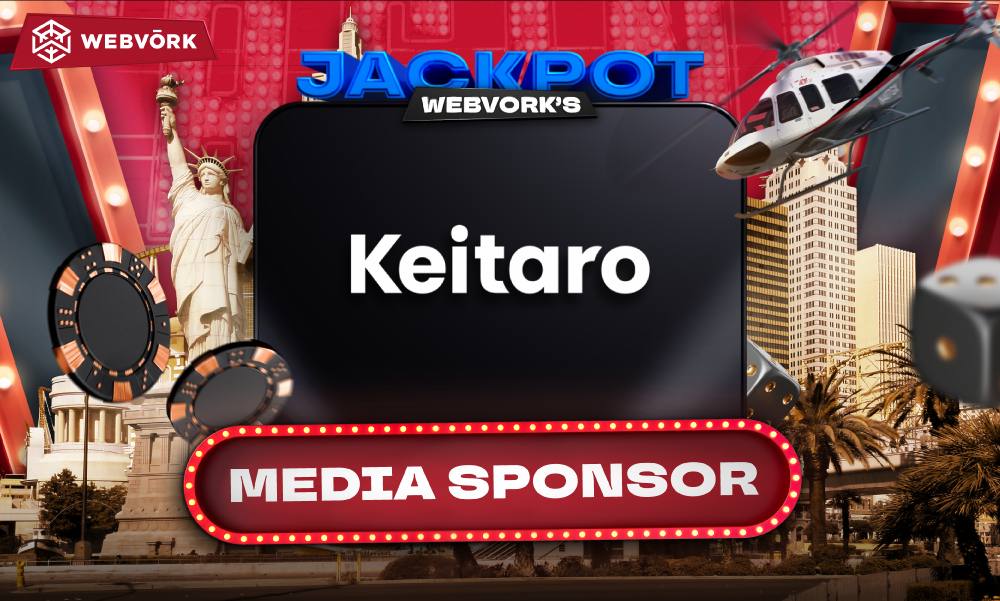 Our contest is gaining momentum, and the prize fund is growing with each approved lead. Media support for such a wonderful promotion for our publishers is provided by perhaps one of the best trackers on the market – Keitaro!
You can view the full list of Keitaro's 10 features by following the link 👉🏻 https://keitaro.io
🎁 And using the WEBVORK promo code you can get a serious discount of 25% for the service.
A little about the Jackpot:
Drive traffic to Webvork from October 1, 2023 to April 1, 2024 and take part in the formation of a common money fund. At the final of the competition, the prize money will be divided between the three leaders of the standings.
👉🏻 Find out the size of the Jackpot today, among other contest details: https://webvorkjackpot.com