✨ WEBVORK'S PRIVATE PARTY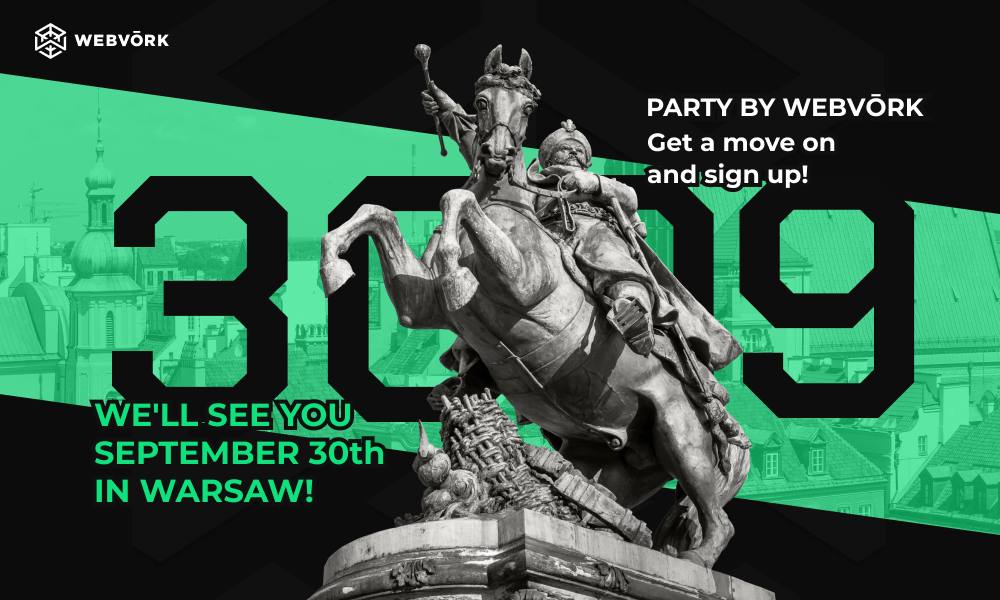 Guys, Webvork is throwing an offline meeting with affiliates in Warsaw, which means that you'll have something to remember this fall by, a great event!
Our parties are known for a special vibe, friendly atmosphere, unlimited drinks and snacks, an interesting and fuss-free show program, and this event will not be an exception.
🙌🏼 We are happy to invite all publishers involved in the nutra vertical, however, only those who pre-register and receive an individual number will get to come.
👉🏻 Register now: https://webvorkpartyinpoland.com
The party will take place on September 30th in Warsaw, the venue location will be sent to each guest individually after the signing up process and getting approved.
We missed you! See you at the party! 🔥