⚡️ TOP OFFERS OF THE WEEK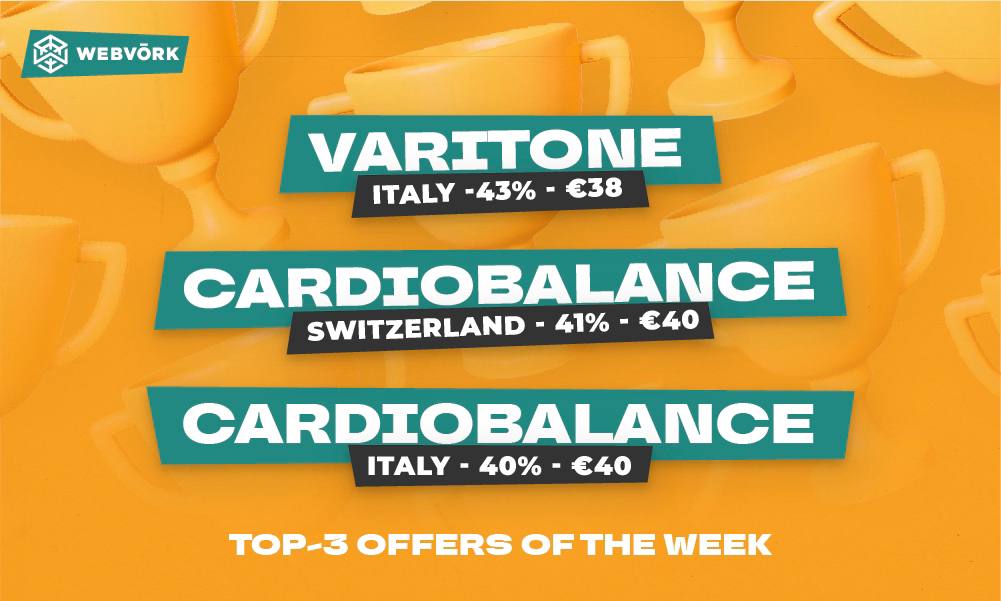 November is the best month for sales, regardless of category and niche.
That is why now is the time to drive your traffic. And use our TOP offers to see what you can do that with.
Varitone in Italy leads the ranking. The offer earned 43% of approval. Cardiobalance in Switzerland took second place. The Swiss favorite vitamin supplement for the heart earned 41% of approval. In Italy, the Cardiobalance offer scored 40% and got our third place.
Follow our list of top offers and earn that coin! 😉