⚡️ FRESH LIST OF TOP OFFERS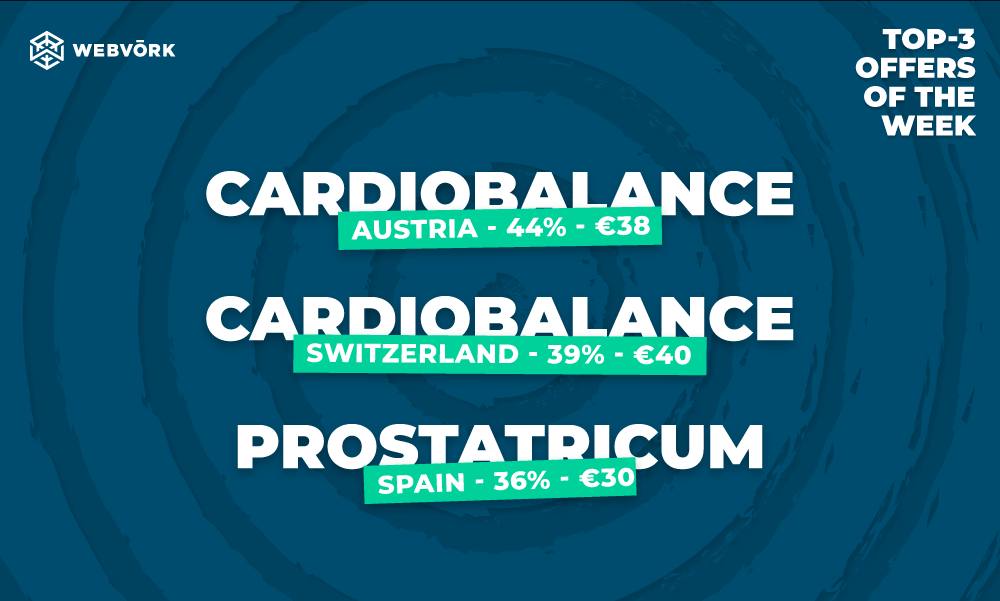 Let us try and brighten up your Monday with our updated list of TOP offers of the week!
Cardiobalance in Austria ranked first this time. The offer's approval rate was 44%.
The second spot went to Cardiobalance in Switzerland. Payouts start at €40 and the average approval rate was 39%.
Third place went to Prostatricum in Spain.
Follow our list of top offers and earn thar coin!😉